Mortgage Advisers In Norfolk
Flagstone is a mortgage adviser in Norfolk, offering impartial and independent advice to customers. Our experienced team has helped thousands of people find the right mortgage deal from the whole market. Our past customers highly rate us for providing trustworthy, responsive and professional service.
Get in touch to book a consultation with one of our advisors today.
Flagstone: Mortgage Brokers for Norfolk and beyond
Thousands helped: Expert Mortgage Advice
Impartial Advice: Unbiased Solutions
Whole Market Deals: Comprehensive Options
Highly Rated: Proven Success
Secure your financial future with Flagstone. Our independent, impartial advice and extensive mortgage deals will get you on the right track. Contact us today to book a consultation.
We can help you with all your mortgage needs! We're a trustworthy, responsive, professional Norfolk mortgage adviser. Our team of experienced advisers are here to provide you with the best advice and support through every step of the process, from finding the right deal to ensuring it's completed smoothly. We understand that taking out a mortgage is a big decision, so we'll be there to guide and advise you to ensure you get the perfect loan. I have used Flagstone on three different occasions now for mortgage services and I have never been let down. As a matter fact, they have always helped me to achieve what I hardly believe is possible. I highly recommend this firm.
– Emmanuel Omorayewa – From the first appointment through the follow-up calls/emails to completion, I felt supported and informed all the way with my remortgage application. This is my second time using the service, would use again and recommend to others.
– John Adams –
Mortgage Advice From Local Experts
At Flagstone, we are dedicated to helping you find the best mortgage deal that fits your needs. Our independent and impartial advice suits your requirements so you get the best possible result. We have years of experience in this field, and our customers rate us highly for providing outstanding service. Plus, as we search the entire market, you can be sure you're getting the best available rates. So if you want a reliable, professional, and responsive mortgage advisor, look no further than Flagstone.
Trustworthy Mortgage Advice in Norfolk with Flagstone
Are you looking for a reliable mortgage adviser to help you make the right decisions? Look no further than Flagstone. We provide mortgage advice in Norfolk and the rest of the UK. We are dedicated to providing trustworthy advice and guidance, so you can have peace of mind knowing that your financial future is secure.
With our years of experience and knowledge in the industry, we will guide you through every step of the process.
Here are just some of the things you can expect from working with us:
– Independent, impartial advice tailored to your specific needs
– A comprehensive understanding of current market trends
– A straightforward approach to finding the best solution for you
Having to navigate the complex world of mortgages can be daunting. But with an experienced mortgage adviser on your side, you don't have to go it alone. With their advice, guidance, and support, you'll feel secure knowing you're making the best decisions for yourself and your family.
When you work with a mortgage adviser, you get personalized service tailored to your needs. They will assess your financial situation, answer questions about the different types of loans available, and provide recommendations based on your unique circumstances. This way, you can make informed decisions that align with your goals and objectives.
Having someone knowledgeable and trustworthy by your side is invaluable when considering a major life decision like taking out a mortgage. A good mortgage adviser has extensive experience and expertise, so they can anticipate any potential issues or concerns before they arise. They'll also keep up-to-date on ever-changing mortgage laws and regulations so you know you're always compliant.
With expert advice, guidance, and support from a mortgage adviser, you can rest assured that:
– You're getting objective, unbiased information
– You understand the pros and cons associated with each option
– You're aware of all the fees and costs involved
– You have access to competitive rates and terms
At Flagstone, we understand the importance of seeking expert advice for the right mortgage. With thousands of options available, it can be difficult to know which one is best suited to your individual needs. That's why having an experienced and knowledgeable mortgage adviser is so important.
We've been helping customers in Norfolk secure their perfect mortgage for years. In that time, we have seen many successes, with our clients receiving competitive rates and tailored repayment plans. Our expertise has enabled us to help our customers save over £2 million on their mortgages since 2019.
No matter what stage you're at in your search for the right mortgage, focusing on finding a reliable and knowledgeable mortgage adviser who can guide you through the process is essential. You can make an informed decision and find the perfect mortgage solution with proper support.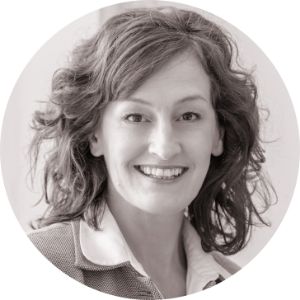 At Flagstone, we understand how important it is to find the right mortgage for your needs. That's why we pride ourselves on offering excellent service and expert advice from our dedicated team. We work tirelessly to ensure every customer receives the support required throughout the process, so you can be sure you're getting the best deal possible. With years of experience in the industry, we are confident that we can help you achieve your goals. Let us show you what we can do – get started today!
Michelle has worked in the mortgage industry for over 30 years and joined Flagstone in 2014. She is one of our Senior Advisers and based in the Chelmsford office.
Whilst based in Chelmsford, Michelle regularly provides her services as a mortgage adviser in Essex and throughout the entire country, providing solutions for a wide variety of clients that all have different backgrounds and unique needs.
When not in the office Michelle enjoys playing golf and anything that involves her nieces and grandchildren.
YOUR HOME MAY BE REPOSSESSED IF YOU DO NOT KEEP UP REPAYMENTS ON YOUR MORTGAGE