Mortgage Advisers In Kent
Flagstone is a trusted and experienced mortgage adviser in Kent. We provide impartial advice on mortgages from the whole market, helping thousands of customers find the best deal for their circumstances. Past customers have highly rated our professional team, so you can easily trust us to guide you through the process. Let us help you find the perfect mortgage – book a free consultation today!
Flagstone: Mortgage Brokers for Kent and beyond
Expert advice: Thousands helped
Impartial support: Unbiased guidance
Full market access: All mortgage deals
Highly rated: Positive customer feedback
Book now: Secure a consultation
Find the perfect mortgage solution with Flagstone. Get in touch today for an independent, impartial consultation.
We're a team of experienced mortgage advisers who are here to provide you with trustworthy and professional advice. We understand the process can be daunting, so we'll work with you every step to ensure you have all the information you need to make the best decision for your situation. Whether you want to purchase a new home or refinance an existing one, our team is ready to help! I have used Flagstone on three different occasions now for mortgage services and I have never been let down. As a matter fact, they have always helped me to achieve what I hardly believe is possible. I highly recommend this firm.
– Emmanuel Omorayewa – From the first appointment through the follow-up calls/emails to completion, I felt supported and informed all the way with my remortgage application. This is my second time using the service, would use again and recommend to others.
– John Adams –
Mortgage Advice From Local Experts
We're Flagstone, offering impartial mortgage advice from the whole market. With years of experience helping thousands of customers, you can trust us to provide professional and reliable service. Our past customers have highly rated our services, so why not contact us today to book a consultation? We'll make sure you get the right mortgage for your needs.
Get Professional Mortgage Advice with Flagstone in Kent!
Are you looking for the right mortgage advice? Look no further than Flagstone – they are your professional team of mortgage advisers, helping Kent and surrounding areas. With years of experience, we know exactly how to help get you the best deal on a mortgage that suits your needs. We've helped thousands of customers find the perfect solution and could do the same for you. Our advisors have all the necessary expertise and knowledge to provide accurate and reliable advice throughout the process. Plus, we can guide you through every step so you don't feel overwhelmed or confused by any part of the process.
So why not contact us today and see what Flagstone can do for you?
Finding the right mortgage is a big decision, and having the best advice and guidance is essential. With that in mind, we are here to provide tailored solutions to meet your needs.
We're dedicated to helping you find a mortgage product that fits your lifestyle and budget. Whether you're looking for low-interest options or flexible payment plans, Flagstone be there every step of the way to advise and guide you through the process.
We know just how complicated mortgages can be. That's why we'll review all the details, answer any questions you have, and review all the paperwork carefully. Our goal is to make the experience as stress-free and straightforward as possible. We want you to feel confident about your choice, knowing you've found the perfect fit for your financial situation.
At Flagstone, we understand how important it is to get the right mortgage advice. With so many options, knowing what's best for you and your family can be challenging. That's why we strive to provide impartial advice that considers all your needs and requirements. Our experienced professional team has helped thousands of customers across Kent find the perfect mortgage solution.
We are passionate about helping our clients make informed decisions regarding their mortgages. We take the time to listen to your situation and goals and then provide tailored advice that's just right for you. Whether you need help understanding the different types of mortgages or guidance on which one is most suitable for your circumstances, we're here to offer expert assistance at every step.
Finding the right mortgage can be overwhelming and stressful. With so many different options, lenders, and rates, it can be hard to know where to start. A trusted mortgage adviser is essential in navigating this process and finding the perfect financial solution that meets your needs.
At Flagstone, we understand how daunting the search for a mortgage can be. Our experienced team of advisers are here to work with you every step of the way, ensuring that you find the best option available. We pride ourselves on our personalised service – no two mortgages are alike, and each customer has unique circumstances and goals. We consider all aspects of your life when helping you choose a plan, including current financial status, future plans, budgeting abilities, and more.
Our commitment to providing quality advice throughout the entire process ensures that you get the rate and terms you desire and have the satisfaction of knowing you're making an informed decision. Whether you're looking to buy your first home or refinance your existing one, Flagstone has the expertise and knowledge to ensure you get the most out of your mortgage.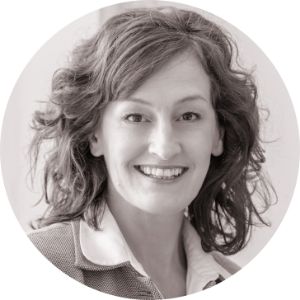 When finding the best mortgage advice, you can trust Flagstone to deliver. Our expert team has the experience and know-how to ensure you get the right mortgage solution for your needs. We believe everyone deserves a chance to secure their dream home, so we work tirelessly to ensure every customer receives the support required throughout the process.
Here's why you should choose us for your mortgage advisers:
1. Expert advice tailored to you: With years of experience in the field, our advisers understand the importance of finding a loan that suits your requirements. We consider all aspects of your financial situation before making suggestions or recommendations.
2. Round-the-clock availability: We are available 24/7 to answer any questions about mortgages or the buying process. Whether you need advice on how much to borrow or help understanding complicated jargon, you can count on us to be there for you.
3. Unmatched customer service: We pride ourselves on excellent service at Flagstone. From start to finish, our team will do everything they can to ensure you get the best deal possible. Plus, we provide regular updates throughout the process, so you always know what's happening.
Michelle has worked in the mortgage industry for over 30 years and joined Flagstone in 2014. She is one of our Senior Advisers and based in the Chelmsford office.
Whilst based in Chelmsford, Michelle regularly provides her services as a mortgage adviser in Essex and throughout the entire country, providing solutions for a wide variety of clients that all have different backgrounds and unique needs.
When not in the office Michelle enjoys playing golf and anything that involves her nieces and grandchildren.
YOUR HOME MAY BE REPOSSESSED IF YOU DO NOT KEEP UP REPAYMENTS ON YOUR MORTGAGE