Cladding
Great news that, as of 9th January 2023, some lenders have changed their policies relating to cladding!
Following an industry statement released in 2022, mortgage lenders have begun to update their cladding criteria, giving leaseholders and potential purchasers alike more clarity, and importantly, more options.
Now having entered the new year, three major lenders are starting to release their updated approaches to cladding, and we have taken the liberty of outlining a few examples below.
The cladding crisis in the UK refers to the widespread use of flammable cladding on residential buildings, which following the tragic Grenfell disaster in 2017 has led to safety concerns on an estimated 700,000 homes in the UK.
This has had a significant impact on individuals, families, and the wider UK property market, with many homes becoming unsellable and some homeowners facing financial difficulties as a result.
Earlier this year we shared news that some major lenders have released their updated approach to cladding following an industry statement originally released in 2022. This means that those who have been locked within a mortgage or unable to shop around for more competitive options could now search for a new deal.
As one of the largest independent mortgage introducers in the UK, we benefit from a number of exclusive rates not available to the general public. This allows us to explore all the options available to our clients, rather than just the major lenders.
Below we are delighted to share examples of how our knowledge and expertise has recently helped two of our clients who were significantly impacted by the cladding crisis. – Case study 1 –
Mr and Mrs R. are existing clients of our Mortgage & Protection Adviser Michelle Shilliam who is located at our Chelmsford Branch. They had put their flat on the market over 18 months ago and had a sale running on it which subsequently fell through due to the buyers' surveyors finding cladding which was deemed unacceptable.
They reached out to Michelle recently about another issue, but Michelle noticed that the couple lived in a block of flats located in a popular area of Chelmsford which she knew had all the relevant paperwork for the cladding to be removed at no cost to them. Michelle mentioned they could now be eligible for a mortgage as some lenders have changed their policies on cladding. They are now in positive position and have decided to put their property back on the market and are now viewing new properties.
We are delighted for Mr and Mrs R as some lenders policies have enabled them to start searching for their new property nearly two years later! – Case study 2 –
Six months ago, one of our Mortgage & Protection advisers, Bhupindar Singh, had a client who had been offered a right to buy on their flat. When the client had their flat valued, it was unfortunately valued at zero due to the cladding restrictions that were in place.
Now that some lenders have changed their policies, Bhupindar now got back in touch to arrange a mortgage for his clients' flat. They have now received a formal mortgage offer, which would have been impossible six months ago and understandably our clients are extremely pleased!
Lenders
Back in July 2022, an industry statement was released, focusing on and outlining the function of the new Building Safety Act 2022. The act was introduced to encourage the market regarding cladding and other safety aspects. This statement was then followed by guidance from the Royal Institution of Chartered Surveyors (RICS), outlining the valuation approach for residential property with cladding.
Now having entered the new year, three major lenders are starting to release their updated approaches to cladding, and we have taken the liberty of outlining a few examples below.
*Please note, these changes related to main residential homes, and does not necessarily represent lending policies for second homes or buy-to-let properties.
Lender 1
When an EWS1 form is requested and confirms that a property does not meet minimum safety standards, or is unavailable, lending may still be considered providing there is a completed Leaseholder Deed of Certificate confirming the leaseholder is protected by the leaseholder protections of the Building Safety Act 2022. Confirmation may also be required on any customer liabilities relating to proposed works and related start dates for this.
Lender 2
For flats with cladding systems rated A3 or B2, in England only, lending will be based on a new, after repairs figure, as confirmed by a valuer.
Lender 3
Where there is a qualifying lease or planned remediation in place from a recognised body, Barclays will be able to consider lending on properties with unsafe cladding. Certificates and confirmations relating to the Building Safety Act of 2022 will be required.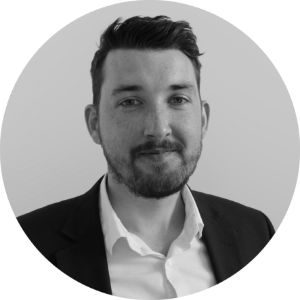 Matthew Dempsey – Mortgage Adviser
Prior to joining Flagstone in 2021, Matthew had been working within the financial service industry for over four years, developing a background in first charge mortgages along with specialist finance including bridging and development finance.
Whilst based in Chelmsford, Matthew regularly provides his services as a mortgage adviser in Essex and throughout the entire country, providing solutions for a wide variety of clients that all have different backgrounds and unique needs.
Book an Appointment
Talk to an Essex-based, independent mortgage broker from the comfort of your own sofa; Flagstone Direct is available for anyone who wants to speak to a mortgage adviser in Essex but doesn't want or isn't able to come into branch; simply book a video or phone call below. It's the perfect way to begin the mortgage process and seek free mortgage advice for those looking to move into Essex, remortgage in the area or purchase their first home here.
We'll send you a confirmation email once your appointment is booked and this will be followed up with details about how to call and what to have on hand. Your broker will be able to suggest suitable loan deals, access the whole market to seek the best mortgage for your credit circumstances and give advice on the likelihood of an agreement being made with a lender. Our team of mortgage advisors is the best in the business, so you'll be in safe hands throughout. If you've any questions, please just give us a call.
YOUR HOME MAY BE REPOSSESSED IF YOU DO NOT KEEP UP REPAYMENTS ON YOUR MORTGAGE